Formals
With seating for 13 passengers..you can share the cost for your formal transportation with your friends and have an awesome time to boot!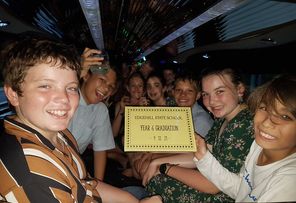 NQ Hummer has been providing exceptional formal transport between Cairns, Innisfail and the Tablelands for graduating students since 2009.
In order to provide all passengers equal time in the hummer we recommend one pickup point only.
Your hire time begins at the initial designated pick up time and all packages allow for a memorable hummer experience, time for photos, and an enviable formal arrival!
We do not charge extra for waiting inline at the formal venue.
We also include complimentary bottled water whilst in the vehicle.
Entertain yourselves with your own music through the awesome sound system using iphone/ipod connections or blue tooth
For details, rates and quote please contact us: